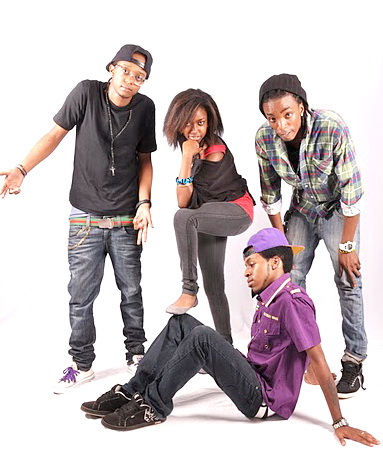 Real Name:
Karun, Kus Ma, Shappaman, T MC
Music Genre:
AfroHiphop
HipHop
Rap

Record Label:
Sub Sahara
Nationality:
KENYA
Camp Mulla
Background
Break
Did you know?
Camp Mulla has always pushed the limits in the search of making history in the music industry. Camp Mulla is a Kenyan Rap Group founded by rappers Taio Tripper, Young Kass, Super-Producer K'Cous, Miss Karun and their syndicate C.E.O, Tonii.

According to Camp Mulla, "the only way to start the take over was to use our personal relationships and talent to make a name for ourselves which we genuinely didn't have". Camp Mulla not only caught the attention of the streets, but also the eyes of major artists they didn't work with at that point in their career. They noticed Camp Mulla's hard work and dedication and that established new working relationships.

The same way consumers would discover exclusives on Camp Mulla music, they would now see new music videos and downloadable mobile ringtones in the near future.
Camp Mulla is Unsigned but is an imprint of Sub-Saharan Records and is distributed by the same record label.
Karun (born Karungari Mungai; formerly Miss Karun) – Lead vocalist, songwriter
Kus Ma (born Marcus Kibukosya; formerly K'Cous) – Record producer, songwriter, rapper
Shappaman (born Benoît Kanema; formerly Young Ka$$) – Record producer, rapper, songwriter
Thee MC Africa (born Matthew Wakhungu; formerly Taio Tripper) – Rapper, vocalist, lyricist
Mykie Toni (born Michael Mutooni) – Manager
Discography
Funky Town

Released in 2012

Produced by Sub Sahara
Singles
2010

| | |
| --- | --- |
| Title | Album |
| Party Don't Stop | Funky Town |

2011

| | |
| --- | --- |
| Title | Album |
| Feel No Pain | Funky Town |

2012

| | |
| --- | --- |
| Title | Album |
| Fresh All Day | Funky Town |