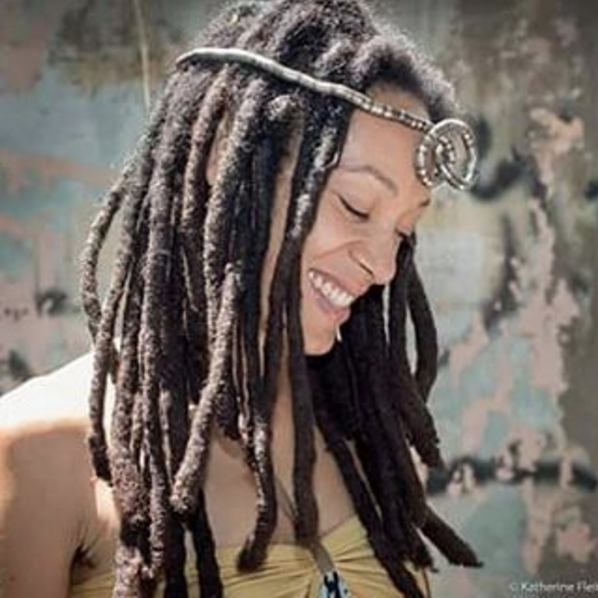 Real Name:
Kindele Aixe
Music Genre:
Reggae

Record Label:
Jah Ova Evil Records
Date of birth:
28-05-1986
Age:
30
Nationality:
UNITED STATES
Tuff Like Iron
Background
Break
Did you know?
Tuff like Iron is a fashion designer turned musician from New York. As an undeniable firebrand,she is inspired by her Trinidadian heritage and a kaleidoscopic life lived between Kingston and Brooklyn.
At the top of 2014 she released her Jah Ova Evil produced debut'1986 - EP' and has since arrested the attention of roots reggae masses with the singles 'I'm Talking To You', 'Equal Rights','Keep Your Head Up'and 'Mr. Babywrong' feat Zionites.
In February 2015, her eponymous 'Tuff Like Iron' single appeared on the Black Roots Riddim produced by Fyakin of Nyle Banks Music. The song is the artist's own affirmation of her purpose in the musical jungle. It skillfully doubles as an anthem for all determined to rise above adversity and seek a higher consciousness.
For her electric live performance style, Tuff Like Iron has been featured in the Sacramento Examiner. She has also been featured on the World A Reggae network. This year the urban-roots artist is set to appear on the cover of California based Irie Mag for its April, 2015 issue ("The 420 issue") dedicated to artists like who just like Tuff, have been helping to strengthen the marijuana legalization movement.
Discography
1986 - EP

Released in 2014

Produced by Jah Ova Evil Records
References
Bio by Tuff Like Iron and Afrobios